What Exactly is a Drill? Let's Dive In
So, what does the term "drill" actually mean? Well, if you consult Merriam-Webster, it defines a drill as follows:
"A tool with an edge or point, used to make holes in hard substances by rotation or continuous blows."
Essentially, a drill is a tool equipped with bits that rotate. It can chip away material, create holes, or even cut through surfaces. The versatility of drill bits allows them to range in size from tiny openings to large tunnels, like those found under the English Channel.
Unveiling the Intriguing History of Power Drills
The origins of power drills can be traced back thousands of years when ingenious individuals discovered that spinning a pointed stone against another object could create a hole. However, it wasn't until around 200 years ago that hand drills emerged. These early versions featured a drill bit and stand that are still in use today, as well as a blender-style hand drill. Though the exact dates of invention remain uncertain, their introduction marked a significant milestone in the history of power drills.
In 1889, Arthur James Arnot and William Blanch Brain from Australia revolutionized the industry by inventing the first electric drilling machine. Their innovative creation included a protective shield to safeguard the user from potential motor hazards.
However, it was Wilhelm and Carl Fein from Stuttgart, Germany, who changed the game in 1895 with their invention of the first portable hand-held electric drill. These Fein brothers' companies still dominate the market today, especially with their exceptional oscillating multitools.
A pivotal moment arrived in 1917 when Black & Decker (now Stanley Black & Decker) patented the first-ever "Modern Drill" with a pistol grip and trigger. The design was inspired by the iconic Colt Peacemaker, resulting in a groundbreaking advancement that forever altered the course of power drill history.
The Dawn of the Cordless Drill Era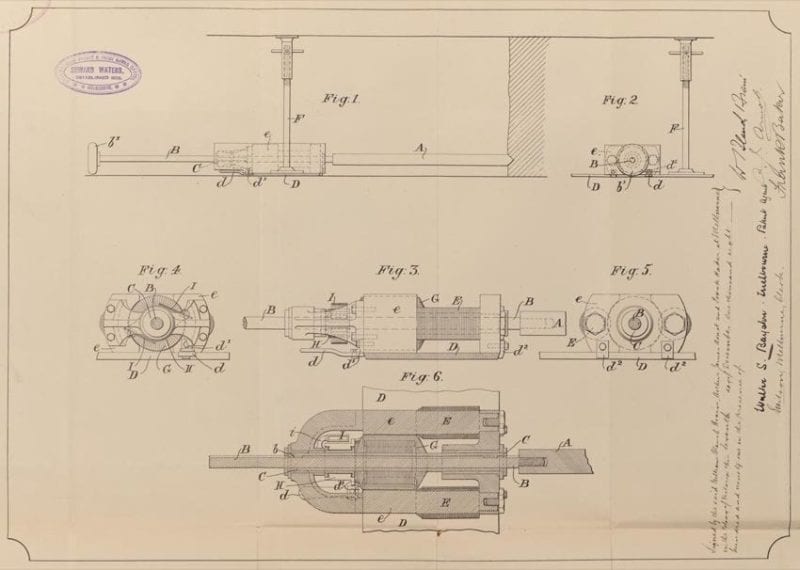 In 1961, Black & Decker introduced the first cordless drill powered by NiCad batteries. This marked a significant milestone in drill evolution, freeing users from the constraints of power cords.
Just a few years later, Makita revolutionized the industry once again. In 1978, they released the 6010D, the first-ever cordless drill with a removable 7.2V NiCd battery pack. This groundbreaking innovation granted users the convenience of easily swapping batteries for continuous usage.
The Modern-Day Cordless Drill: A Testament to Progress
When people envision a power drill, they typically imagine the classic pistol grip style, perfected by Black & Decker. These drills can be powered by either a cord or a battery. Today, the basic design remains relatively unchanged, but advancements have enabled greater portability and efficiency. Motors have become smaller, while battery-powered drills have become the norm.
In essence, an electric motor drives a chuck that holds a drill or screwdriver bit. The rotating motion allows the drill to cut through material or fasten objects securely. Interestingly, most of the "drills" we use in modern times are actually drill drivers, as they can both drill holes and drive fasteners.
Pro Tip: For more in-depth knowledge, check out our article on brushed vs. brushless motors.
The Vast Array of Drills Available Today
While handheld drills remain the go-to option for general drilling and fastening, a multitude of specialized drills serve specific purposes. No matter where you require a hole, chances are there's a suitable drill for the job. Here's a list of some popular options:
Drill press
Core drill
Hammer drill
Magnetic drill
Earth drill
We hope this comprehensive guide has provided you with the information you were seeking. If you have any additional feedback or feel we missed any crucial details, please don't hesitate to share them in the comments below.