If you've ever witnessed a skilled professional effortlessly installing extensive drywall panels on a ceiling single-handedly, you might assume that the task is a piece of cake. However, cutting drywall can pose its own challenges, especially when dealing with the bulky and unwieldy panels. Luckily, there are a variety of tools available to make this job a breeze. Here, we present the top 6 tools for cutting drywall, according to industry experts. Don't forget to check out our article on 6 Ways to Cut Drywall Products.
Slice Through with Precision
1. Precision Knife
The most commonly used tool for cutting drywall is a precision or utility knife. By scoring the panel and applying pressure, you can easily snap it to create a clean, new edge. However, mastering this technique may require some practice.
2. Versatile Keyhole Saw
For those who prefer using hand tools, a keyhole saw is an essential companion. This multipurpose saw, known by various names such as keyhole saw, drywall saw, or jigsaw, features a long blade perfect for cutting small holes. Rough machining is necessary for outlet boxes, HVAC vents, windows, and doors in the panel. However, when it comes to larger cuts, power tools are recommended.
Harness the Power
3. Reciprocating Saw
When power tools are your preference, the trusty reciprocating saw is your go-to for rough cuts. Just make sure to equip it with the appropriate blade accessory, like the one featured in Milwaukee above.
4. Versatile Oscillating Multi-Tool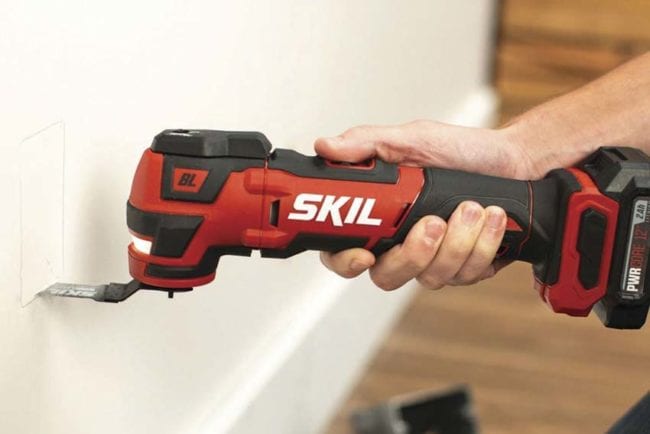 The best oscillating multitools provide the flexibility to cut through various materials. These tools excel where others fall short. All major manufacturers offer a wide range of options, and you're sure to find at least 6 projects for which it's the perfect tool. Achieving plunge cuts through drywall becomes a breeze with this tool.
5. Spiral Saw or Rotary Saw
You'll be tempted to leave your mark on drywall with a spiral saw. This drill effortlessly cuts through drywall and is particularly effective for roughing. Companies like Dremel, DeWalt, RotoZip, and others offer a variety of products in this category.
The Final Two of the Best Drywall Cutting Tools
6. Track Saw with Vacuum
This professional-grade tool isn't suitable for all tasks or everyone. However, its precision, speed, and tidiness make it worth considering. For instance, if you need to make a series of cuts of the same length across multiple sheets of drywall, a track saw with a vacuum feature can save you a significant amount of time. Traditional circular saws are less ideal for cutting drywall due to the cloud of gypsum dust they create. In contrast, track saws minimize dust and enable accurate, straight cuts using rails. While these methods are not yet widely adopted in the realm of drywall work, some professionals claim that they save a substantial amount of time.
We hope that this compilation of the top 6 drywall cutting tools has empowered you with valuable knowledge. If you are a seasoned professional with additional drywall cutting tips, please feel free to share them in the comments section below.