We've discovered a fascinating trend in the widespread adoption of smart meters in homes and businesses across the country. While there have been past security concerns, we're hopeful that most energy companies have addressed them. However, it's important to consider privacy and other factors when using these devices.
Table of Contents
What is a smart meter?
Smart Meters and Smart Grids
Smart Meter Reports to Power Company
Advantages of smart meters
Disadvantages of smart meters
How many smart meters are there in the US?
Are smart meters dangerous?
Final thoughts on smart meters
What is a smart meter?
Your electric company or utility provider may have already installed a smart meter in your home or office. These meters enable two-way communication between the meter and the central electrical system, making them "smart". In simpler terms, the utility company can remotely read your electric meter.
Comparing this to the old manual dial meters, smart meters provide a digital readout for easier consumption tracking by both consumers and professionals. Additionally, smart meters eliminate the need for meter readers to visit properties, reducing costs and ensuring employee safety around animals.
Smart Meters and Smart Grids
One advantage of smart meters is their seamless integration into the smart grid. This allows utilities to purchase and distribute electricity more efficiently, leading to improved power coverage. However, there is a potential downside for consumers. Smart meters empower utilities to monitor energy usage and charge higher rates during peak hours, similar to how cell phone plans have varied pricing structures.
Government regulators have long sought ways to align consumption with generation, which can have implications for how we are billed for electricity. Unlike traditional meters that only provide consumption totals, smart meters offer detailed information regarding when energy was consumed.
Smart Meter Reports to Power Company
Smart meters have given utilities the ability to charge more at specific times of day or even during different seasons. For instance, residents in the South may experience higher electricity bills in the summer, while those in the North may see increased costs during the winter. These meters also play a crucial role in managing electricity usage for electric vehicles and enable utilities to provide a continuous power supply.
Advantages of smart meters
Access to more information on energy usage
Easier meter reading and monitoring for consumers
Enhanced prioritization and resource organization during outages
Efficient load balancing for maximum power coverage
Cost reduction through the elimination of manual meter reading
Real-time monitoring of electrical systems
Optimal utilization of existing power plants
Disadvantages of smart meters
Higher costs for meter installation and fees
Collection of personal electronic usage data
Additional resources required for data interpretation and management
Increased hardware costs due to advanced electronics
Additional security measures for managing complex grids
How many smart meters are there in the US?
According to the US EIA website, as of 2019, the US had installed over 94.8 million smart meters. Of these, approximately 83.4 million were for residential use. This means that over half of electricity customers in the US now have smart meters. The adoption of smart meters has been driven by national policies aimed at modernizing the American smart grid. Notably, the Smart Grid Investment Grant Program, under the American Recovery and Investment Act of 2009, played a significant role in encouraging the installation of millions of smart meters across the country.
Are smart meters dangerous?
While there were some initial incidents with smart meters, widespread usage has not resulted in many incident reports. In 2014, Lakeland Electric had to replace over 10,000 residential Sensus smart meters due to overheating issues that caused fires. However, these incidents were attributed to specific meter models that have since been improved. With the millions of smart meters in use today, utilities cannot afford to allow defective products into homes and businesses. It is in everyone's best interest for these meters to function safely and as intended.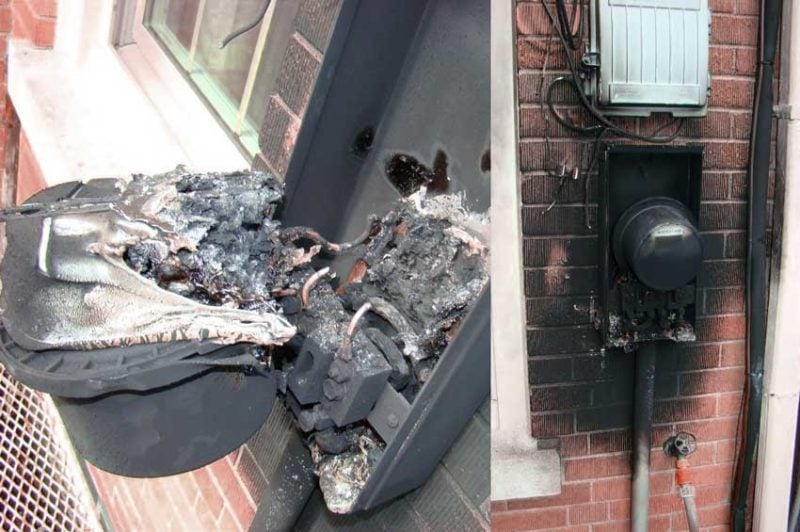 Final thoughts on smart meters
So, are smart meters beneficial for residential electricity consumers? Well, it's a bit of a mixed bag. If it means receiving free nights and weekends, many would be all for it. However, factors like geographical location and the potential impact on energy costs may influence one's opinion. As the smart grid continues to evolve, it's important for consumers to consider the advantages and disadvantages of smart meters and make informed decisions for their homes.