Introduction
Sometimes, reviewing a product that is simple yet highly effective can be challenging. PlazMask pre-applied masking film falls into this category. It offers a convenient and easy-to-use solution for masking areas during painting projects. In this article, we'll explore the features and benefits of PlazMask, as well as its various applications.
The Innovation of Pre-Applied Masking Film
Pre-applied masking film is a thin mil plastic sheet that comes with masking tape pre-applied on one side. When you unroll the prefolded sheet, the tape is revealed, allowing you to quickly and easily mask areas without a multi-step process. This innovative design saves time and effort during painting projects compared to traditional methods.
Versatile Applications
PlazMask can be used in various fields and applications. For instance, it is highly effective when masking stairs in a store space, enabling faster texturing of walls. Additionally, it is perfect for concealing baseboards, door frames, and window trim during spray, brush, or roller painting.
Preventing Paint Overspray
The thickness of PlazMask plastic ensures that low-pressure texture and paint cannot pass through it. This feature makes it ideal for preventing paint overspray and achieving clean and precise painting results. By using PlazMask, you can save time that would otherwise be spent cleaning up after painting.
Easy Application Tips
When using PlazMask, it's best to apply it in small sections to avoid the tape sticking to the plastic. The thin nature of the plastic may cause this to happen, resulting in potential waste. By taking your time and applying it gradually, you can ensure a smooth and hassle-free masking process.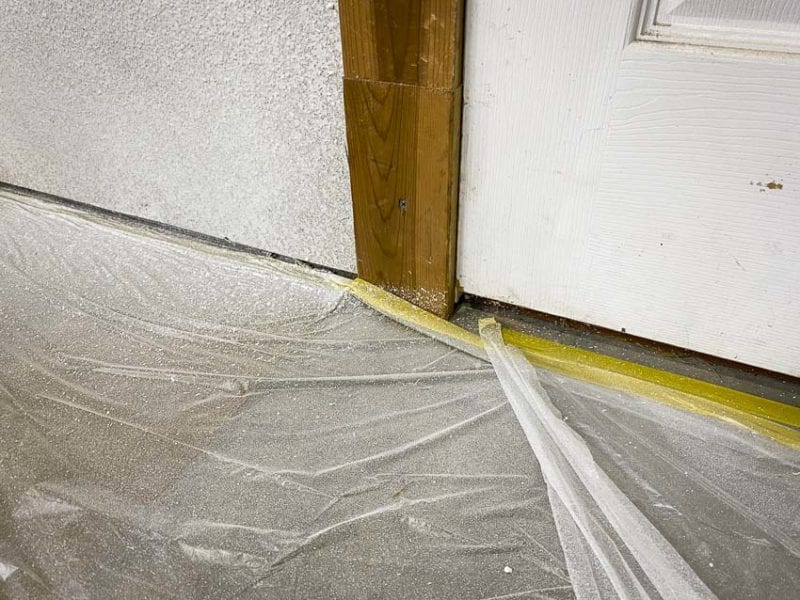 Practical Applications
PlazMask is not limited to large-scale projects. It's equally effective for smaller spaces, such as bathrooms. It can help conceal ceilings and doors, providing a clean and professional finish. Moreover, it simplifies baseboard work, allowing you to move on to the next step swiftly.
Available Sizes
PlazMask comes in various sizes to accommodate different project requirements. These sizes include:
2 x 65 feet
3 x 65 feet
4 x 65 feet
5 x 65 feet
6 x 65 feet
9 x 65 feet
12 x 65 feet
For professional painters, PlazMask is also available in 12-pack boxes, offering convenience and efficiency during painting projects.
Conclusion
In conclusion, PlazMask pre-applied masking film is a simple and effective solution for masking areas during painting projects. It offers convenience, ease of use, and excellent results. With prices starting at just $7.99 for a 5 x 65-foot roll ($70 for a 12-pack), it is also an affordable option. Whether you're a professional painter or a DIY enthusiast, PlazMask is a reliable choice that delivers on its promises. Make your painting projects easier with PlazMask by choosing the size that suits your needs.