A ladder is a ladder, right? They're very useful before a safety inspector or OSHA shows up and tells you all the ways you're using it wrong. Little Giant didn't think it had to be that hard to use — or heavy to carry. With the introduction of the Little Giant HyperLite Extendable Ladder, the company combined their passion for safety and demonstrated their ability to innovate.
let's talk about safety
This isn't my first rodeo and I believe most ladder misuse is ignorance rather than willful disregard for personal safety. Note that I said "mostly" not "all". There are still plenty of people who are pushing the boundaries of common sense. Still, Little Giant HyperLite takes some key steps to keep you safe on the job site.
don't climb
Most pros know not to climb the last three rungs of an extension ladder and always follow that safety rule, right? I'll give you a moment to make a quick confession out loud…
Little Giant made sure you remembered by making those rungs red. very simple.
maintain standard
For most unintentional ladder safety concerns, the bigger issue is making sure the ladder is level from left to right and at the proper distance from where you are climbing.
A pair of levels integrated into Little Giant HyperLite do both. You'll find a left/right level below the bottom rung, which is easy to see as you set it up. Even with my 6'2" height and my bad right eye, I can check it out quickly.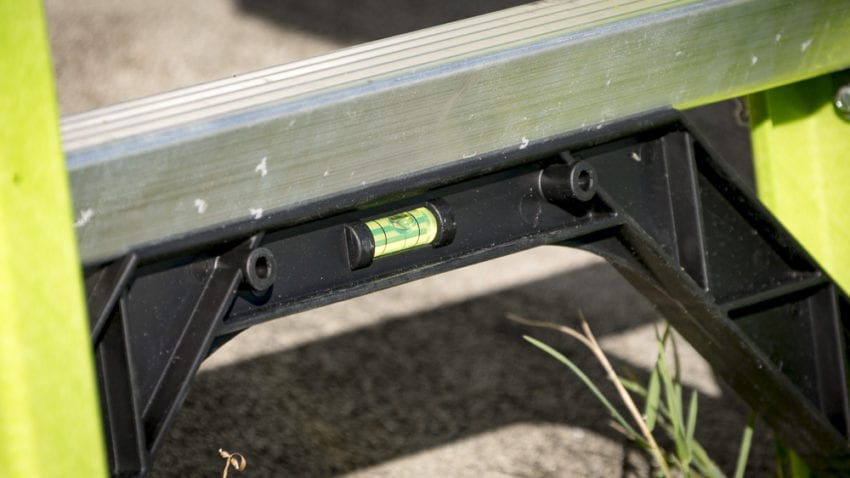 The second level is on the right side of the frame. It's offset by an angle – the exact angle your ladder should be leaning to comply with safety regulations.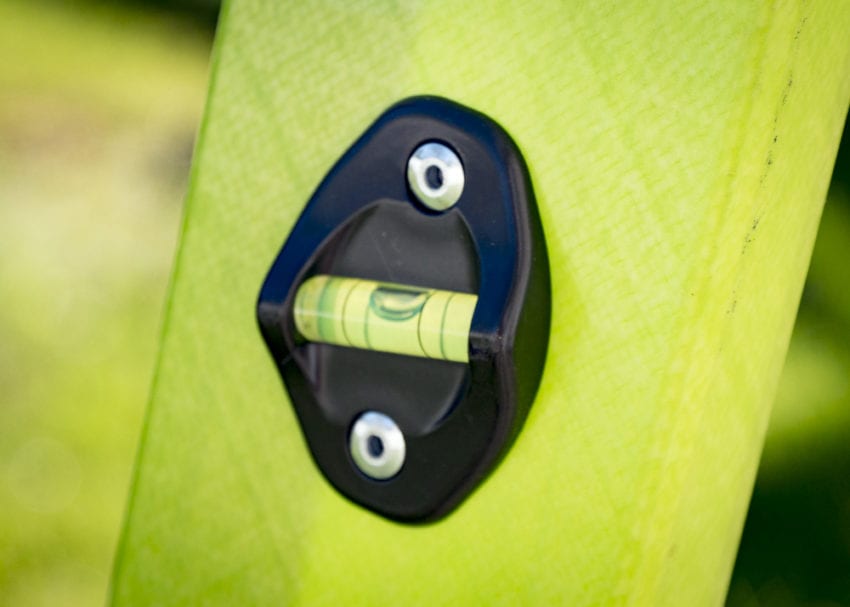 Pro Tip : When an extension ladder is set up correctly, the flat tops of the rungs will be perfectly parallel to the ground.
Jump to HyperLite
We are using the Little Giant HyperLite Model IA Fiberglass Extendable Ladder for this review. It holds 300 lbs and weighs 42 lbs. Yes, a 24-foot fiberglass telescoping ladder weighs only 42 lbs. That's crazy light for this type of ladder. In fact, Little Giant claims to have the lightest fiberglass extension ladder in the world.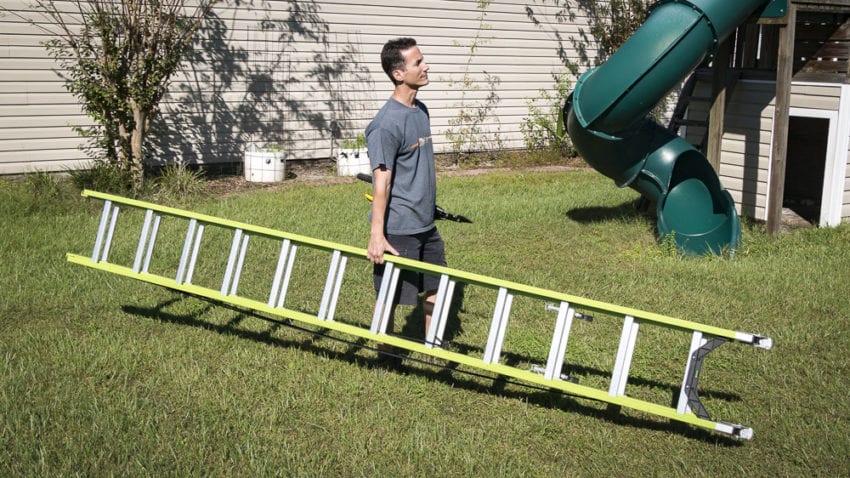 We noticed the difference right away. With a few projects, we really don't want to go back to any of our other fiberglass ladders. Besides the Werner podium ladders in our store, it also rolls on casters to make life easier.
other considerations
Aside from the safety features, there are a few other things to point out about this model. First off, the ladder's feet are a little different than what you may be used to. They flip down to form a swivel foot, perfect for gripping hard surfaces like concrete. But then they flip up and give you spikes that dig into the ground for a more stable grip on soft surfaces.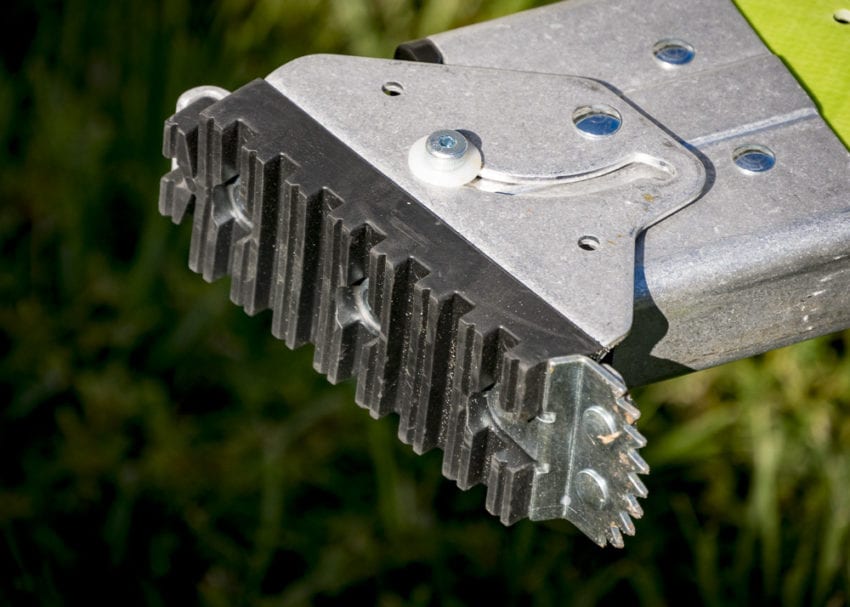 When the feet lock into place on soft ground, they are less prone to kicking back. It's nice in the sense that they don't slip when you're on a ladder. You need to pull your feet towards the bottom of the ladder before you can spin them. You will most likely need to lay the ladder on its side to do this.
Little Giant also uses a dual pulley system to raise and lower the ladder. They claim it can reduce your workload on the flying part by up to 45%. I can't quantify a value to verify or deny this, but I can say it's significantly easier.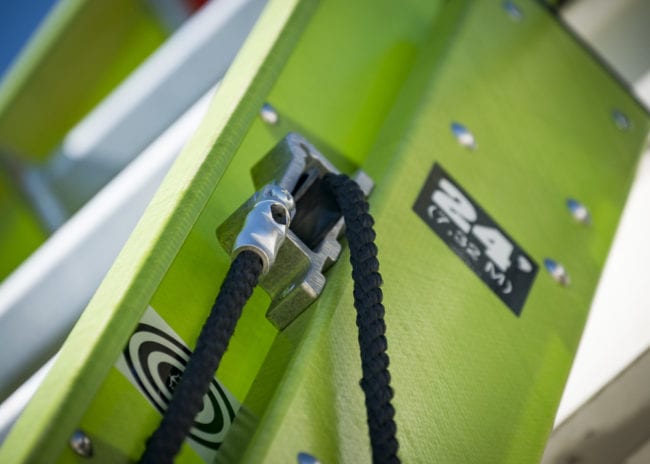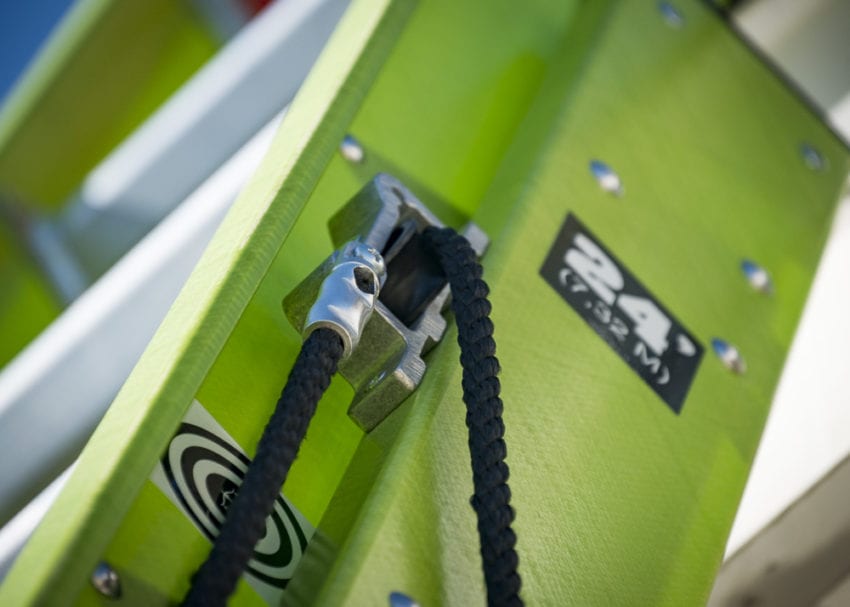 Finally, the ladder has high-visibility green railings, giving your ladder the best chance of being seen by anyone walking or driving equipment past your job site.
final thoughts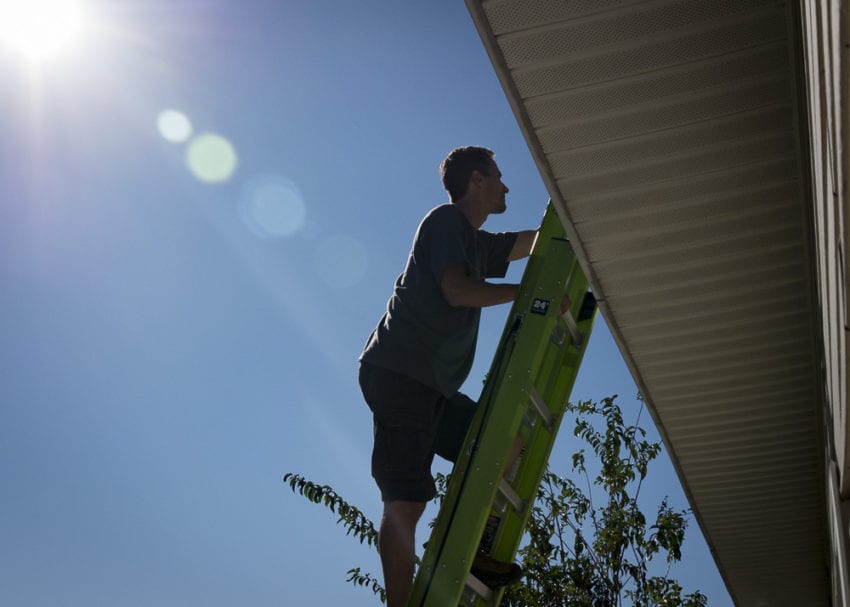 If you need a fiberglass extension ladder, look no further than the Little Giant HyperLite. It's incredibly light for its class, but the extra safety features make it easy to stay in compliance. It's a bit like driving on the speed limit – you don't have to be wary of the police because you know you've done nothing wrong. Anything that takes the guesswork out of security compliance and allows us to focus on our work is a success.
Then there is the price. This one will set you back $318—a little more than the basic fiberglass extension ladder, which you can pick up for $225 for a name-brand one. You'll have to decide if the extra $100 is worth it for the lighter weight and easier compliance. We say yes, if you can swing it in your budget – be sure to grab the Milwaukee Tick stick there for tracking.
Buy Acme Tools Now
Type IA
HyperLite is 40% lighter than key competitors
The HyperLite Extension Ladder is the lightest fiberglass extension ladder in the world
300 lbs. rated
Little Giant HyperLite Extended Ladder Specifications
Model: Little Giant HyperLite 17724
Ladder Rating: Type 1A – 300 lbs.
Ladder Type: Extended
Weight Capacity: 300 lbs
Material: Fiberglass
Number of steps: 12
Product Weight: 42 lbs
Rung/Step Material: Aluminum
Extendable Ladder Maximum Height (feet): 24
Extendable Ladder Minimum Height (feet): 12
Industry Standard Ladder Height (ft): 24
Maximum reach (feet): 24
Rung/Step Depth: 3″
Step Rise: 12″
Storage Depth (feet): 0.7
Storage Height (ft): 12.6
Warranty: 1 year
Price: ~$320