The Revolutionary Keyless Drill Chuck: A Game-Changer for Cordless Drills
If I were to ask you if you know how to use a keyless drill chuck, you'd probably throw something at me for questioning your intelligence. However, let's set that aside for a moment because we have encountered numerous individuals who actually misuse it.
A Brief History of Chucks
Before we delve into the correct usage of a keyless drill chuck, let's take a trip down memory lane and explore the design history of drills. Many of us began with keyed chucks, which peculiarly dangled from the strings of our fathers' old power drills. These keyed chucks, inserted into the hole on the drill, created a gear system that allowed for tightening or loosening. Misplace the key, and you're out of luck until you find a replacement.
Fortunately, keyless drill chucks were introduced, and a collective sigh of relief was heard. With these keyless chucks, all you need to do is turn the chuck until you feel it securely fasten onto your drill bit. It's that simple! Most keyless chucks even have a ratchet action that you can feel as they tighten.
Common Misuses of Keyless Chucks
Have you ever experienced the frustration of your drill bit slipping out while drilling a hole or setting a screw? Many people in the field (including ourselves occasionally) neglect to use the locking mechanism correctly. Instead, they simply hold the chuck and depress the trigger until the bit locks into place. Some succeed, but others are less fortunate.
How to Properly Use a Ratchet Chuck
To ensure the locking mechanism works effectively, it is crucial to manually turn the collet until you feel it tighten, as opposed to relying solely on the trigger.
So, here's a more efficient way to use keyless drill chucks:
Take your favorite drill or driver bit and turn the collet until the teeth engage the bit (you can use the trigger to help if you prefer).
Tighten the chuck by hand until you feel it tip down. That's it! It's as easy as that.
Once you've utilized the ratchet mechanism correctly, the chances of your bit slipping out significantly decrease. Plus, your friends will have fewer opportunities to make jokes at your expense.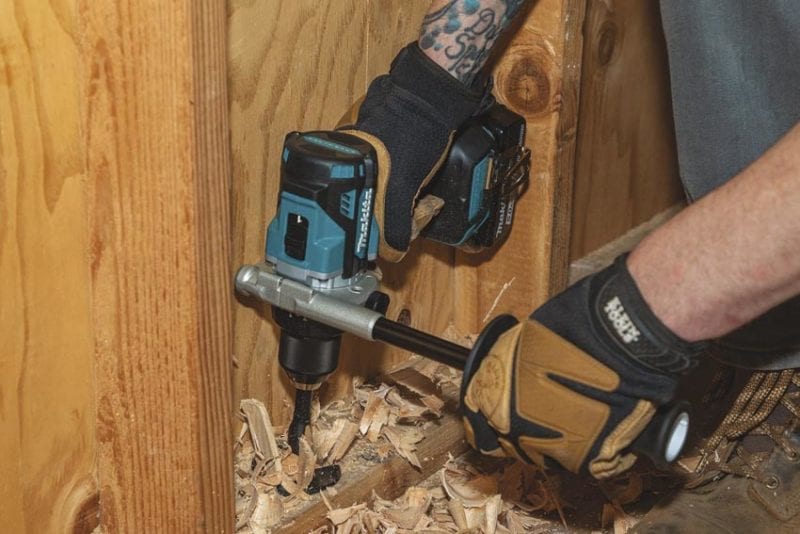 Non-Ratcheting Drill Chucks: What You Need to Know
Although ratchet chucks have become the norm, non-ratcheting chucks still exist. Typically found in older or entry-level tools, these chucks are occasionally used by lesser-known or cost-cutting companies. Furthermore, they can be found in products predating the advent of ratchet chucks.
The problem with non-ratcheting chucks is that they never truly secure the drill in place. Even if the system initially holds the drill firmly, it will loosen as soon as you stop drilling. This can lead to the costly loss of spade drills or hole saws in tight spaces like attics or wall cavities.
Final Thoughts
We hope these insights help you avoid losing valuable drill bits and make the most out of your keyless drill chuck. If you have any additional questions or feedback, please don't hesitate to leave a comment below.