Back when I was in high school, I stumbled upon two courses that completely changed my life trajectory. The first was an art class, which ignited my passion for all things creative. The second, and perhaps the most surprising, was a drawing class. It turned out that drafting classes were just as pivotal. Throughout the years, I've come to realize that those drawing classes taught me more about measuring and marking lumber than anything I learned in my wood tech class.
Marking with Precision: Knife, Pencil, or Crayon?
When it comes to achieving ultra-high precision in measuring and marking wood, using a pencil may not be the best choice. Instead, opt for a utility knife to make precise marks on the wood. You can use a sharp pocket knife with a small blade or a specially designed marking knife. For everyday marking tasks, I rely on a 0.7mm mechanical pencil. The lead in a 0.5mm pencil tends to break easily, while the 0.9mm lead is a bit too thick. When dealing with rough, unfinished wood, I always keep a 0.9mm pencil within reach. And for extremely rough surfaces, including bark, a wood crayon works wonders. Sharpie markers also work well, but keep in mind that they may soak into the wood and mar any finish you apply later on.
Mastering the Art of Measuring and Marking Plywood
Let's kick things off with a common scenario: you have a sheet of plywood and you want to cut out a piece that measures exactly 24 x 48 inches. Assuming the factory edge is accurate, I'll show you a foolproof method using three crow's feet. These triangular marks, where two points meet precisely, serve as reference points for your measurements. In this case, the crow's foot indicates the 24-inch mark. By employing this technique, you can be confident that your measurements will be spot on.
It's crucial to draw three crow's feet, as the saying goes, "measure twice, cut once." If you were to make only two marks and one of the measurements turned out to be incorrect, you could ruin the plywood. However, by placing three markers and ensuring they all align perfectly, you can catch any mistakes before they become costly. Preparation is key to achieving accurate measurements and markings.
Don't Neglect the Waste Side: Placing an X for Clarity
To avoid accidental misalignments and wasted materials, it's essential to mark the waste side of your cut. By drawing an X on the scrap edge, you clearly indicate which side to discard. Without this marking, distractions may cause you to unintentionally cut the wrong side, resulting in unnecessary waste of both materials and money.
Reduce Waste: Measure and Mark Plywood Strategically
Suppose you have a fresh piece of plywood and need to cut three panels measuring 32 x 40 inches each. It's crucial to plan your cuts strategically to minimize waste. By carefully laying out the lines, you can optimize the usage of the plywood. In one scenario, you may only fit two panels on a single sheet, while in another, all three panels can be accommodated. Always plan your cuts before reaching for that saw!
This same principle applies when working with gauge lumber. By thoughtfully arranging the cuts, you can maximize the use of materials and avoid unnecessary waste. Remember to start with the longest piece and work your way down the list, rather than vice versa.
The Center: Unlocking the Mystery of Rectangular Objects
Determining the center of a rectangular object can seem challenging at first. However, there's a simple technique that works like a charm. Draw a diagonal line connecting the corners, and where the two lines intersect is precisely the center of the shape. It's as simple as that!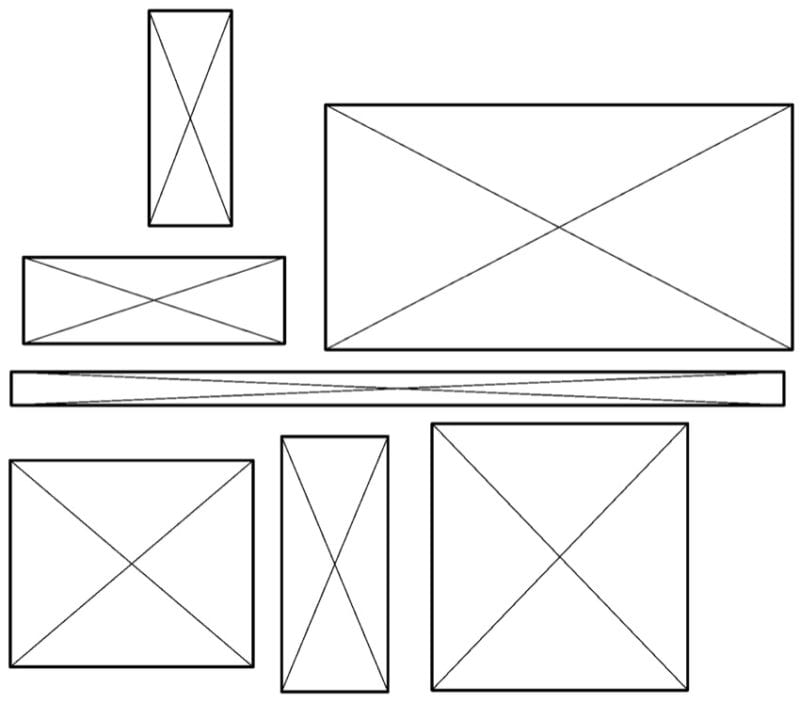 Suppose you come across a piece of plywood and want to ensure it's perfectly square. You don't necessarily need to rush back to your truck for a frame square. Instead, measure the diagonal lines you drew earlier. If they're equal in length, you can rest assured that all four corners of the plywood are perfect right angles.
The Power of the 3-4-5 Triangle: Measuring and Marking with Precision
What if you need to check the squareness of a piece of plywood but only have a box of 12-inch rulers at your disposal? Fear not! You can use a 3-4-5 triangle, which refers to a triangle with sides in the ratio of 3:4:5. For instance, if you take a 3-inch ruler, you can multiply each side by 3 to create a larger triangle that corresponds to 9 inches, 12 inches, and 15 inches.
Finding the Center of Odd-Shaped Objects: A Sneaky Technique
Sometimes, you encounter curved or irregular objects that pose a challenge when it comes to measuring and marking. In such cases, I rely on wires like mason wire or tar bank wire. I wrap the wire around the object's outline to measure its length accurately.
If I don't have a tape measure on hand, I resort to a neat trick. I fold the wire in half and place it along the outline once more. When I run out of wire, I know I've reached the center. By folding the wire in half again, I can also find the quarter mark. This technique works just as well with a tape measure, enabling quick calculations. Simply fold it in half to determine the center point.
The Power of the Story Stick: Your Secret Weapon
During my college years, I pursued a minor in joinery, where I discovered the story stick. This long piece of wood, typically measuring 1″ x 2″, plays a crucial role in marking key measurements for cabinets and other woodworking projects. By marking specific dimensions on the story stick, such as the width of cabinet doors, you can quickly and consistently measure all your doors without any discrepancies. Even if the stick is slightly off, all the doors will be uniformly affected, making any inconsistencies virtually unnoticeable. The story stick becomes a visual representation of your project, showcasing all the measurements and marks you've made along the way.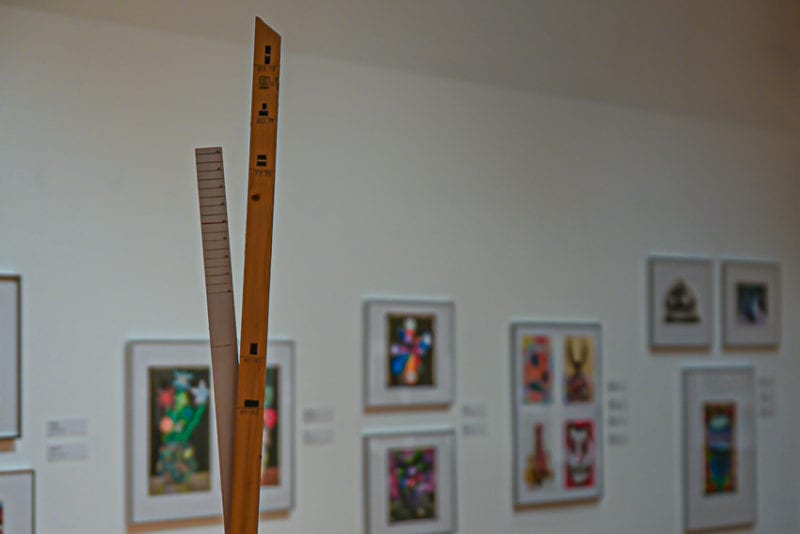 Additional Measuring and Marking Tools: Centering Ruler, Marking Gauge, and Sliding Tee Bevel
While there are many specialized tools available to facilitate measuring and marking tasks, they aren't always necessary. However, I'd like to highlight a few that can make your life easier.
To find the center of an object quickly, a centering ruler comes in handy. This ruler starts at zero in the middle and extends evenly in either direction. By aligning the same measurement on both sides of the ruler, you can easily locate the exact center.
A marking gauge, a traditional carpentry tool, consists of a long rod and a moveable guide fence. It allows you to make accurate measurements and marks on wood. By using the built-in spur to score the wood, you can achieve precise results.
The sliding tee bevel, also known as a bevel gauge, is a versatile tool for measuring and transferring angles. Paired with a protractor, you can easily set the desired angle and lock it in place using the thumbscrew. This enables you to replicate the angle on other pieces of wood with ease.
Remember, measuring and marking lumber is a skill that improves with practice. If you have the opportunity, learn from experienced craftsmen who possess a wealth of knowledge and a repertoire of techniques for various situations. Don't be shy to share your own tips in the comments below. Happy measuring and marking!
Note: All images used in this article are from the original source.