Introduction
A table saw is an indispensable tool in any workshop, catering to both professionals and hobbyists. It is imperative to approach all tools with caution, especially when dealing with the large rotating blades of a table saw. While we have previously discussed table saw safety standards in detail, this article focuses on presenting seven essential safety tips that can help you avoid serious incidents or injuries.
1. Utilize Push Rods and Push Blocks
To steer clear of table saw accidents, it is crucial to ensure that no part of your body is in close proximity to the spinning blade. Make sure that your fingers, hands, and arms are at a safe distance from the blade at all times. In case you need to replace the blade and your finger or hand comes close to it, be sure to remove the blade first. Among the five indispensable table saw safety tips, this is undoubtedly the most obvious and significant one.
2. Install the Blade Guard
The blade guard is an excellent safety feature that acts as a reminder to exercise caution when working with a rotating blade. It allows you to push the stock across the cutting line without exposing the blade.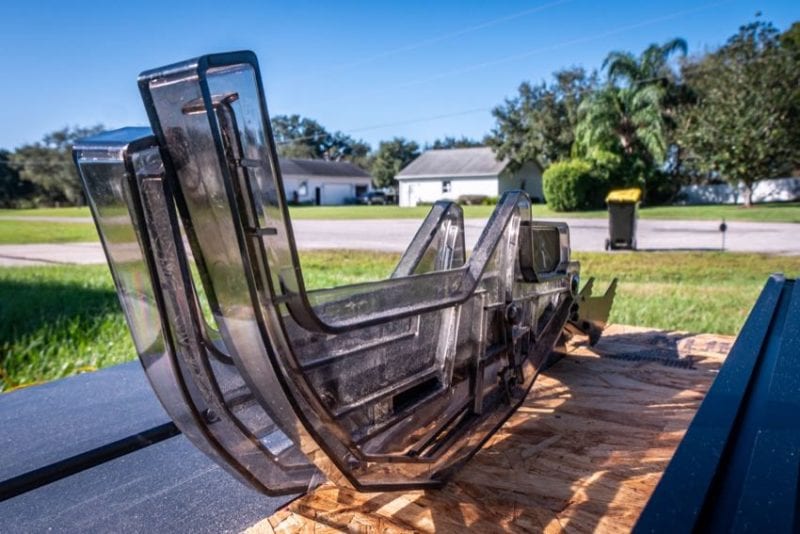 3. Kickback Claws: A Vital Safety Feature
While the riving knife is effective in preventing kickbacks, using recoil claws in conjunction with it offers additional benefits. Together, these features help prevent Type 2 kickback, as outlined in our article "Setting the Optimal Table Saw Blade Height." If the stock begins to lift off the table and move over the teeth during a cut, the recoil claws will grab and secure it, preventing it from becoming a dangerous projectile. While your workpiece may sustain damage, anything that prevents it from harming you is certainly a valuable feature.
4. Riving Knife: Preventing Kickback
A riving knife operates similarly to a splitter, but it moves up and down as the blade is raised and lowered. The splitter remains stationary during this process, making it safest (and most similar to a riving knife) when set at the higher limit. However, as the blade is lowered, the gap between the splitter and the blade widens, increasing the risk of material getting caught in between. This is the reason why we consider a riving knife superior to a splitter.
5. Stand Aside When Making Rip Cuts
The safest spot near a rotating saw blade is anywhere other than the cutting line. Make it a habit to stand to the side of the blade when making rip cuts. This ensures that any material moving towards you has a higher chance of missing your body.
6. Wait for the Blade to Stop Spinning
Always wait for the blade to come to a complete stop before removing debris or collecting your workpieces from the table. This is especially important when conducting rip cuts and if there is material stuck between the fence and the blade. Remember to unplug the saw once you have finished cutting.
7. Stay Mindful of Your Surroundings
While we could provide a plethora of specific table saw safety tips, we consider this as an essential general guideline. Keep an eye out for any cords or scraps that may cause tripping hazards during the cutting process. Additionally, it is crucial to wear safety glasses for eye protection.
We hope that these seven fundamental table saw safety tips prove to be valuable to you! If you are a seasoned professional with your own table saw tips, feel free to share them in the comments below or reach out to us directly. Happy sawing!